Tips to play real money slots, how to win real money with slot games,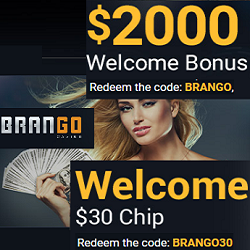 Luckily for you we've put together a simple online slot games guide! Furtheron a few tips so you are ready to get spinning and hopefully also winning some real money.
A casino has to make money
Online slots, more over all casino games, have a targeted payback percentage built into their ICT-programme. In other words: slot games are programmed to pay out slightly less than their real payback percentages in order to make a part of the expected returns. That part of real money goes to the casino itself in order to be profitable. There is nothing wrong with that. Besides this, keep in mind that all results of your gameplay are completely random because of the random number generators (RNG).
About paylines
Most players assume that a slot game has to have traditional paylines. Paylines are invisible lines in which symbols must form a certain patron to realize a win. You have two options: slots with and slots without paylines. These paylines can be single or multiple. They act in a straight line, diagonal or zig zag. Anyway: when you get one of these alignments you win! The difference with 'no paylines'-slots is that these slots just need specific symbols to appear anywhere on the reels to trigger a win! Another (nick)name for this is '243 ways to win'-games due to the large amount of possible combinations that enable payouts. The more paylines, the more chances of winning. On the other hand: higher winning chances often means lower payouts!
Types of slots
• 5-reel slots, these slots are similar to the traditional 3-reel slot games; more reels have been added to increase excitement and winning chances;
• Progressive slot games with a continually growing jackpot. Odds of winning are less than other games but every player dreams of hitting that jackpot once in a lifetime.
• Mega spin: play multiple games at the same time from the same screen! This is not what we advise, especially to starting players!
Find your slot game
Choose always a game that you like to play. Of course that is experience but this doesn't take so long. After a few game plays there will be surely casino slot games that you no longer like to play, and that is not just because you can not win money there. This is about the music, the noise, the colours, the game speed etc. At the end playing should be fun, whether you win or loose! Do some research, change your games from time to time within the same casino. For example change the payout lines, or try a video slot game... each mobile casino has a huge selection of online slots, the choice is up to you. Ensure that you enjoy your gameplay.
Use bonus features
If you have picked an online slots game that has bonus features, then make sure you use them because if you use these features correctly, bonuses can really boost your overall wins! A bonus feature can deliver you extra spins, so herewith you have an extra chance to try your luck free of charge. Another common bonus feature are Multiplier Symbols which multiply your winnings! Why not make use of these extra's?
One strategy tip to end
Compare a slot game in different online casinos. Why? Two seemingly identical games could actually have very different odds. This means that one could potentially pay out a lot more than the other. In order to beat online slots you need to look in two or more casinos. Check also the bonus offer at the different casinos with the same slot game. The research is up to you!
This article hopes to help you with simple information and a few tips to play real money slots. It puts players on the way to understand online slots and how to win real money with slot games. Go beat that slot game! Good luck!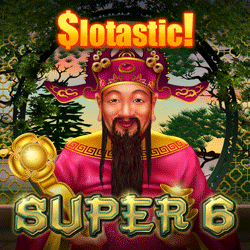 Slotastic Casino