what are jackpot games, what about progressive casino jackpots,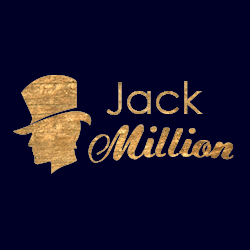 Jack Million Casino
Jackpot games at casinos are also called progressive Slots or progressive slot games, progressive pokies for australian players' language. So, in fact they are part of the complete game collection of a casino, like slots, video poker, blackjack, roulette, craps etc. but these games get an apart category and tab on the casino's website because they represent the possible jackpots of the casino. And with jackpot is meant big wins, millionaire makers, lifetime changing payout to a player, shortly, every casino player dreams about winning a huge jackpot in his life. To get that aim, you have to play casino jackpot games. How take progressive slots take part in this? Well, progressive slots are slot machines with unlimited jackpots. In practice this means that every time someone plays the game, the jackpot gets bigger. The progressive jackpot has no fixed value, it keeps getting bigger and bigger every time someone plays the game.
An average mobile casino has about 15 progressive slot machine games, in all kind of reel varieties. Titels of real jackpot games are Play Major Millions, King Cashalot, Mega Moolah, Tunzamunni, etc. Indeed you could win hundreds of thousands, even millions, of dollars, pounds, Euros, or kroner. It is true that a progressive slot machine is one of the few online casino games that could truly change your life in an instant.
Types of Progressive Jackpot Games
There are all kinds of online progressive slot machines. The reels can be different, such as 3-reel progressive slot games like Tunzamunni, and also 5-reel progressive slot games like King Cashalot; or even progressive slots games with both 3 and 5 reels like Major Millions and LotsaLoot. That's not all! Progressive jackpot casino games are not limited to slot games. There are progressive blackjack games (i.e. Triple 7s Blackjack), progressive poker games (i.e. Caribbean Draw Poker), progressive roulette games (i.e. Roulette Royale) and even progressive video poker games (Jackpot Deuces). In short, no matter what type of casino games you love to play, you can find a progressive jackpot game at your preferred mobile casino!
Two sorts of jackpots with netent software
Netent software provider casinos offer two sorts of jackpots by their jackpot games, being 'local' or 'pooled', so what is the difference? Good examples of this so called 'pooled jackpot games' are the two big hitters jackpot games Mega Fortune and Hall of Gods. Pooled means that these jackpots are shared between multiple casinos, enlarging the top prize pot many times over due to many, many, many players wagering at the same time from several different casinos worldwide. The result of this giga gameplay is a huge, life-changing amount of money you can win when you hit these jackpots.
As the word indicates, 'local' jackpot games are not covered by a broad range of platforms, these slots are often kept at just one platform. This means that the overall total amount of money you can win doesn't rise as quickly as a pooled jackpot game. You are only playing with/against other people from that same casino. Local jackpot games are by far less popular than the pooled jackpots.
How to Win a Progressive Jackpot
There is no one answer to this question of how to win a progressive jackpot. Every game has its own rules and specification. Therefor, it is always very important to understand the rules of these and in general all the casino games you intend to play. Knowing what you need to do is the first step for winning a big jackpot. This is very, very important because progressive jackpot games have a variety of winning combinations that pay out different sized jackpots. What makes them even more special is that they also have a progressive jackpot for a specific winning combination. Before you play a progressive slot jackpot game, make sure to read the rules of the particular game carefully. Read the rules carefully and we give you an exaple: in most cases, you have to bet the maximum amount to be eligible for the progressive jackpot. Another rule example: on many progressive online slot machines, you must bet a certain number of coins to qualify for the big jackpot. So ... the rules might vary with each game. Make sure you understand and follow the rules of the particular progressive slot machine that you have chosen. Play online progressive jackpot games correctly, have fun, and good luck!
Tips progressive slots
Finally, we give you some tips but we can not give you guarantee of success!
• Always bet the maximum at progressive slots to be eligible for the jackpot;
• Play progressive slots with better odds like stand alone and in-house progressives;
• play higher stake spins then your chances of winning will increase;
• play a progressive jackpot casino game when you notice the jackpot is considerably higher than it usually got in the past;
• keep it fun! never chase jackpots of it may prove expensive if you do so;
• determine a special separately budget for your progressive slots play time and stick to it.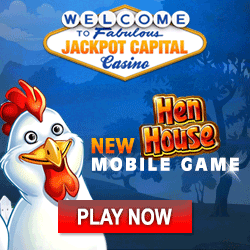 Jackpot Capital Casino