About Esports Betting
After a slow start, betting on eSports has become big the last couple of years. Do you have any idea what eSports are all about? And how to place a bet on them?
What are eSports?
The term 'eSports' is short for electronic sports. More specific, it refers to competitive video gaming. This means that people playing video games against each other in a competition. They play with friends, neighbours, family, against someone from anywhere in the world while sitting at home. So, in fact they are 'traditional' gamers just playing for the fun. They play e-Sports. Not quite right! The term eSports is typically used to refer to the professional video gaming scene where players and teams fight for millions of dollars in prize money, played with a live audience in (football)stadiums and covered by live streaming and big TV networks.
eSports games
There are dozens of different eSports games. The most popular are: Battlefield, Call of Duty, Counter Strike, Dota 2, Fifa Soccer, Halo, HearthStone (Heroes of Warcraft), Heroes of the Storm, League of Legends, Overwatch, Rocket League, Smite, Starcraft 2, Street Fighter, Super Smash Bros and World of Tanks.
eSports inside
We made a small selection of the the biggest tournaments and leagues described in a few words (otherwise this article gets too long!).
• The International is the biggest, annually of all eSports tournaments, based on the video game Dota 2, 16 teams and a over $20 million prize pool in 2016.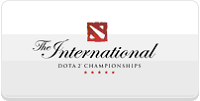 • The Dota Major Championships is a tournament series since 2015. It incorporates The International along with a number of other individual tournaments, held in different locations around the world and with a prize pool of about $3 million.
• League of Legends World Championship: the leading annual tournament (16 teams) for the League of Legends (LoL) game. The most recent winners took home over $2 million and the Summoner's Cup.
• ESL (Electronic Sports League) is one of the biggest competition organizers on the eSports scene. Their platform ESL Play offers tournaments for players of all skill levels.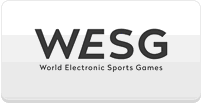 There are a lot more professional competitions.
The online casinos woke up
Due to the growing popularity and aware of the fact that millions of fans wanted to bet on eSports, the betting industry eventually began to take notice of the growing interest in esports. In early 2017, Pinnacle Sports online casino, announced their first online betting acception on e-sports. At present, there are plenty online casinos with e-sports betting in their portfolio. We call some and perhaps the most famous: BetWay casino, Mr Green casino, William Hill, Pinnacle Sports, 10Bet and Ladbrokes. casino allows you to bet on your mobile device. It is active for years and has built a good, reliable reputation over the years. Besides this, they are active in many countries worldwide and serve their players almost in any language. On their website, you will find all about the esports betting opportunities simple under sports and scroll down. Talking about an easy to navigate casino website: it is perfect organised.
For information about 'HOW ESPORTS BETTTING WORKS' and more stuff for starting esports-bettors, click HERE!