The best payment providers for canadian players,
Canadian online casino players, like all gamblers, have to look for reliable payment services to make a deposit or withdraw their winnings. So, we made an overview of the most proven payment providers for players/residents in Canada. With most proven, we dare to say 'most reliable' payment methods because that is very important for all of us. Reading players' reviews, most of the claims are about withdrawals of real money. It is a hot issue with almost all casinos. Not that there are giga problems and the complaining players are not always right at all times.
1. VISA Credit card
We assume that everyone knows Visa nowadays. VISA is a global payment system. You can use your VISA Debit card all over the world. Each Canadian online casino has VISA in the banking list for deposits as well as withdrawals. CAD is one of the many currencies available with Visa. When you use your visa card for the first time at an online casino, click on 'Banking', search for 'Credit Cards', register your card by completing the necessary fields, select your card from the drop down menu, enter the amount you want to deposit, fill in your CVC number and click on the 'Next' button to complete your deposit. That's all! Very easy to use. A complete other payment method is a VISA Debit Card! With this card, you pay for your purchases directly from your bank account. With a visa debit card, you are in better control of what you spend AND you only spend the amount available in your bank account. You 'pay now', rather than 'pay later' (with a Visa CREDIT card). Concerning online casinos offering VISA payment option, we recommend the complete Buffalo group casino, all of them accepting CA players.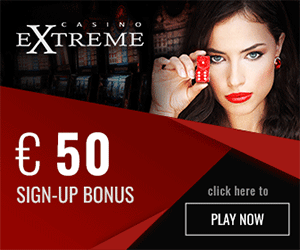 2. Paysafecard
As you probably know, Neteller is not accepted in Canada, although it meanwhile makes part of the Paysafe Group prepaid systems. Paysafecard has become swiftly the leading prepaid payment method. Since 2012, paysafe is available for Canadian gamblers. Players simply buy a Paysafecard preloaded with C$10, C$30, C$50, C$100, C$150, or C$250. Use the 16-digit pin on the card to transfer funds to your casino account. Paysafecard is a quick and easy alternative to using a debit card. Safe by means of players never have to reveal their own card or bank details. So, a Paysafecard is a prepaid voucher that you can buy from local shops and use to fund your Casino account. How does it work? Go to the Banking on the casino's website; click on the 'Deposit'-button adjacent to 'Paysafecard'; enter the deposit amount; click 'Next' button and you will be redirected to Paysafecard's website; enter the 16 digit pin found on your Paysafecard; follow instructions on your screen to complete the deposit. For Paysafe we recommend the Ace group casinos because they all accept canadian players.
3. Skrill
Skrill (the 'old' name was Moneybookers) is an eWallet service that was taken over by the Paysafe Group in 2015. For Canadians, there are fees involved because Skrill charges a foreign exchange fee of nearly 4%. Skrill enables the player to safely deposit and withdraw money to their Casino account using only their e-mail address. Skrill wallets can be funded by credit/debit card or bank transfer. If you don"t have a Skrill account you can register through the Skrill option in the Banking department of the casino. Simply and quickly! You will be redirected to the Skrill website where you will have to login! Recommended at all casinos offering this payment provider. Most of the RTG supported mobile casinos do, therefor we recommend the Deckmedia casino group.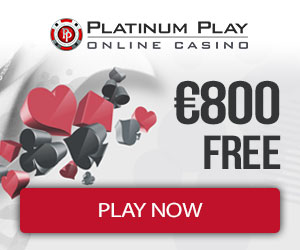 4. Instadebit
Instadebit is a secure online payment system. It makes payments to online companies directly from your bank account. It is available to any Canadian over the age of 18 with a bank account. For confirmation, they will ask you using a part of your Social Insurance Number. Setting up an Instadebit account is simple and free. Once you have registered your bank account details, Instadebit will pay a small sum into it, which you will be asked to verify in order to increase your spending limit. Only one bank account can be linked to your Instadebit account. There is a charge of C$1.95 to make a transfer or payment to online casinos, directly from your bank account via Instadebit. If you use funds already in your Instadebit balance account, there is no charge. On the other hand, there is no charge to receive money into your Instadebit account. Keep in mind: transfer your Instadebit saldo to your bank account will cost you C$2/transaction. Not all online
canada casinos
offer instadebit as payment option!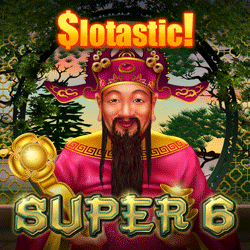 5. PayPal
PayPal is a fast and secure method of funding your casino account via an eWallet without revealing your debit or credit card details. Deposits are instant and there are no charges for using this method. To transfer funds, click on 'Deposit' and select PayPal from the list of available payment methods. Enter your deposit amount, your casino password and click 'Make Deposit'. You will then be directed to the PayPal website where you will need to log into your account and confirm your payment. Once complete, the amount will be instantly credited to your casino account. PayPal also offers a 'One Touch' feature which enables you to stay logged into your PayPal account making it easier and faster to make subsequent deposits. Attention: the name you have registered with PayPal must match the name registered on your casino account. It is hard to find CA online casinos accepting PayPal. Why do we mention it here? Because through out the years, we have had a lot of questions from our subscribers about which mobile casinos providing yes or no Paypal. The difficulty is that this payment options is not always mentioned on the homepage of the casinos, although they offer paypal deposits and withdrawls when you spit out their banking methods in details. In a lot of cases, we found these details under the FAQ tab. European focused mobile casinos offer usually paypal. Canadian players have to search intensively. We have made a (small) page with PayPal casinos without taking into account if these casinos welcome CA players.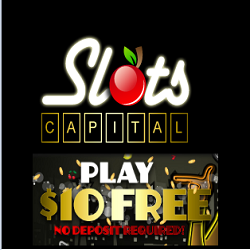 6. Neteller
The E -Wallet Neteller provides gamblers with a fast, simple and secure way to move money online. Neteller provides its services since 1999. Since that time it is one of the leaders in the international market in the field of internet payments, acting in more than 200 countries.